29
Jul2019
Qatar Fuel Company (WOQOD) and Al Meera Consumer Goods Company (AL MEERA) announced that they had signed a memorandum of understanding wherein WOQOD and AL MEERA will enter into an Agreement to operate and manage current and prospective WOQOD's Sidra Convenience Stores, currently aggregating 65 C-stores' outlets.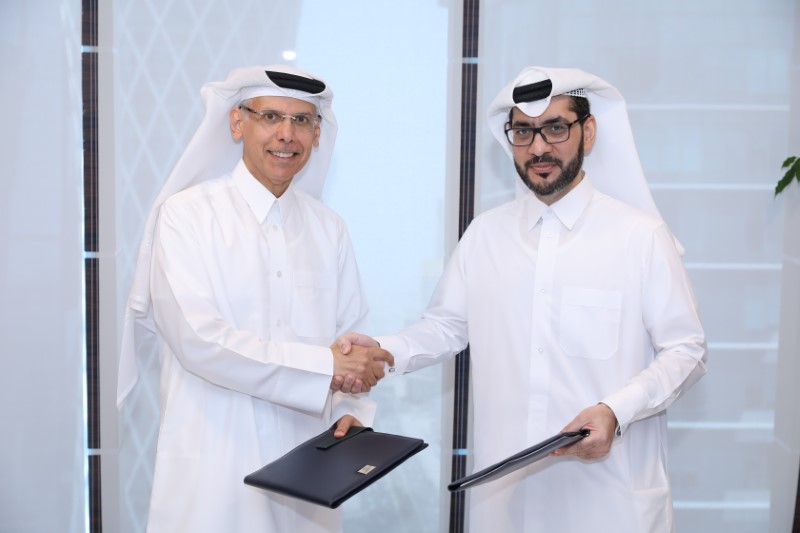 Both parties have agreed to exert their best endeavors to execute the Definitive Operating and Management Agreement incorporating the detailed terms and conditions within six (6) month period.
On this occasion, Mr. Saad Rashid Mohammed Al Muhannadi, WOQOD Chief Executive Officer & Managing Director indicated that the agreement conforms to WOQOD's strategy for outsourcing non-core business activities through contracting with specialized and/or professional entities/third parties in accordance with the best practice. Additionally, he stressed that the agreement poses a strong alliance between two publicly listed shareholding Qatari companies responsible to consolidate the State of Qatar's public policy towards localization of the services in order to boost the country's economy.
On his part Mr. Youssef Ali A Y Al-Obaidan, AL MEERA Chief Executive Officer, explained that the agreement avails a favorable opportunity for AL MEERA to further consolidate its activities and services through the addition of Sidra C-Stores. As part of AL MEERA's ambitious expansion strategy, and with a view to provide outstanding services to consumers, this collaboration will enable AL MEERA to offer consumers more diverse product range, at competitive prices. Managing Sidra stores marks an important milestone towards building a strong alliance with WOQOD and will allow both Qatari companies to reach and serve many communities across the State of Qatar.