03
May2017
Forbes Middle East, in partnership with the Minsitry of Economy and Commerce, recognized Qatar's top 40 listed companies in a ceremony titled 'Celebrating Qatar's Success', held recently at St. Regis Doha.
During the ceremony, Al Meera Consumer Goods Company (Q.S.C), received an accodlade from Forbes Middle East in recognition of its fruitful efforts and winning achievements for the Company, the retail sector and Qatar's economy, and for its impressionable role in supporting Qatar's economy towards another successful era.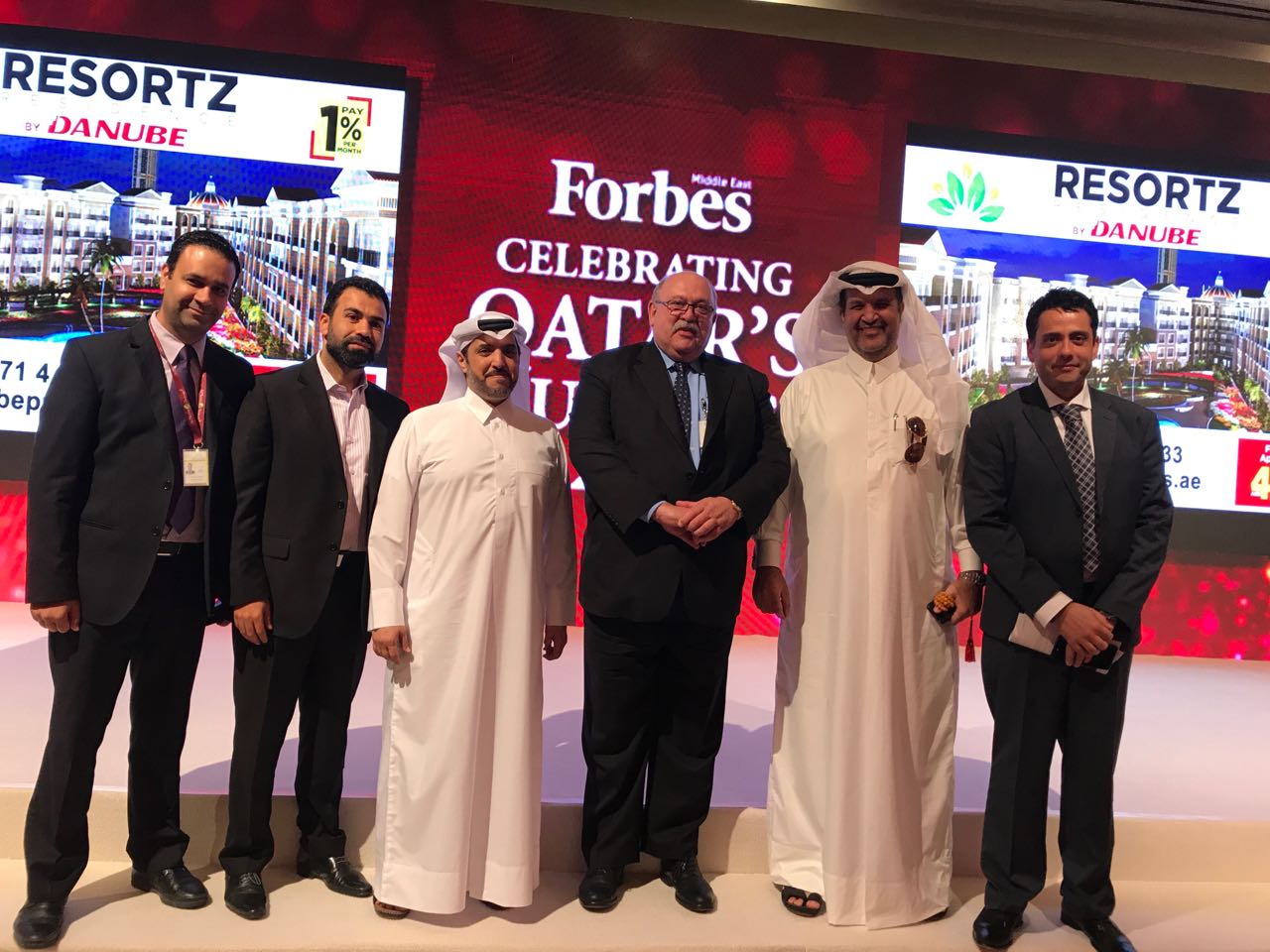 The Company took home the coveted trophy during a special ceremony that celebrated individuals and businesses that have made strides in taking the peninsula's economic and social status to greater new heights. The event was held under the patronage of Ministry of Economy and Commerce. 
The year 2016 has witnessed Al Meera's crossing of several milestones, continued growth, and solid financial results. In addition to growing Net Profit attributable to equity holders of the parent by 22.9% and achieving a record-breaking QR 2.6 billion in Sales, the leading retail chain is nearing completion of its current 5 store expansion phase, which is part of the larger and purposeful 14-branch expansion plan, announced during 2015. 
Before the end of 2016, Al Meera successfully opened two new branches, starting with the Bu Sidra Branch in October, followed by the North Sailiya (Al Miarad) Branch in December, which together contributed QAR 7.5 million to the year's total sales. Shortly after, Al Meera's Umm Salal Ali branch was launched in January 2017, followed by the launch of the Al Wakra (East) Branch in March 2017, and is now in the final stages of preparations for one more store located in Leaibab 2, which is expected to launch within the upcoming days.
The Company's ambitious and steadfast expansion plan not only helps fulfill Al Meera's growth strategy, but more importantly contributes to the urban development of the country's various territories as well as its economic progress, in line with the Qatar National Vision (QNV) 2030. 
Moreover, in the course of diversifying the country's national economy and supporting local startups, Al Meera signed a first-of-its-kind MoU with QDB in December 2016, through which the Company is poised to play a pivotal role in promoting Qatari products by providing entrepreneurs with an established platform for marketing their products and facilitating the integration of incubated SMEs into its value chain. 
On the community development front, Al Meera's unwavering commitment to playing a positive role in the lives of the community in which it operates, culminated in winning the 2016 Qatar Social Responsibility Award for the Large Enterprises category. Moreover, Al Meera was recently honoured with the CSR Responsible Leadership Award by Qatar University, in recognition of its leading part in that field.
The success of the Company's growth strategy, economic diversification initiatives and its multi-faceted Corporate Social Responsibility (CSR) program, resulted in Al Meera's recognition as one of five Qatari firms in Marmore Mena Intelligence's '30 most valuable non-banking companies in the GCC' list.