01
May2017
Al Meera Consumer Goods Company (Q.S.C.) announced its financial results for the first quarter of 2017, three months ended 31 March 2017. Sales reached QAR 644.1 million, compared to QAR 641.0 million for the same period in 2016, and Gross Margin increased from QAR 99.7 million in 2016 to QAR 105.2 million in 2017, a growth of 5.5%.
The Earnings per Share (EPS) amounted to QAR 2.03 in first quarter of 2017 versus QAR 2.47 for the first quarter of 2016.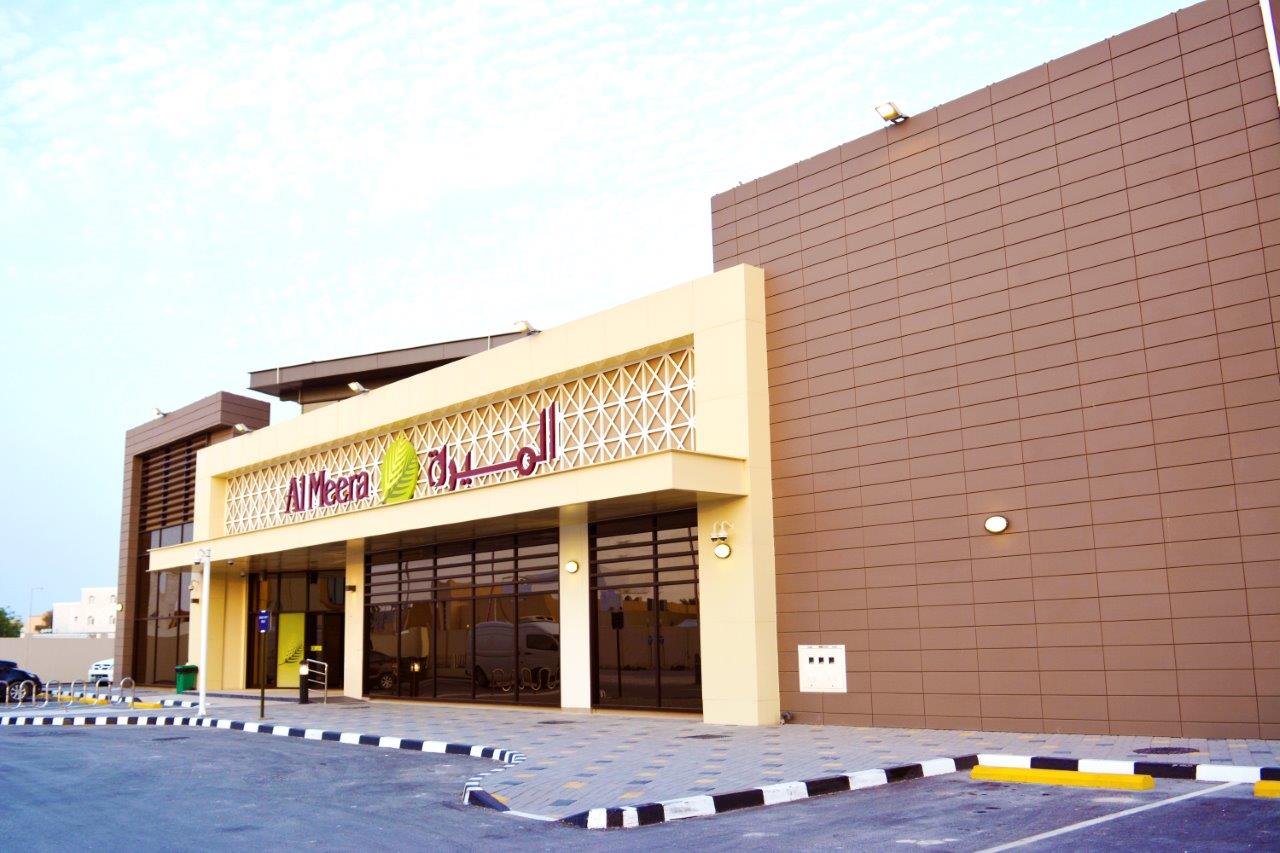 On this occasion, Sheikh Thani Bin Thamer Al Thani, Al Meera's Chairman of the Board of Directors, said:
            "Al Meera continues to achieve growth in sales and gross profit reflecting our Board of Directors' clear vision, sound policies, and strategic decisions. The achieved growth over last year shows                that Al Meera market strategy is in line with the current market conditions, and the company's expenses are kept in line with its expansion plan with the opening of four new community malls              that aims to cater to all our customers' needs".
            He added: "As a Company that puts its customers, stakeholders and the community first, the success and growth we have achieved has inspired us to continue our faithful contribution to the              community in which we operate. Which is why, the first quarter of 2017 has witnessed a number of strategic and community development initiatives that have won the recognition of the                     industry and consumers alike, and we are looking forward to more fruitful results in the next quarter."
Growth and expansion
On its expansion strategy front, the first quarter of 2017 marked the launch of Umm Salal Ali shopping center, one of the previously announced 5 out of 14-store expansion phase. Built on a land area of 4014 m2, and featuring a 1750 m2 Supermarket, the store has been equipped to serve residents in the area with fresh sections that Al Meera customers enjoy shopping from, in addition to 9 shops, a small food court, a dedicated parking space and other facilities that further augment visitors' experience at the shopping center.
The milestone achievement was soon followed by the opening of Al Meera's latest store in Al Wakra (East), bringing Al Meera's distinctive shopping experience, state-of-the-art technologies and facilities that have become synonymous with the Retailer's community shopping centers, to one more of the country's regions that are witnessing significant urban development and a population boom in Qatar, in line with the Qatar National Vision 2030.
Currently, Al Meera has 7 branches under construction, of which 5 are expected to open during 2017. In this sense, the company keeps on delivering its promises to the communities it serves wherever they were in the State of Qatar. 
Al Meera's CSR
On the social level, Al Meera invested in its keenness on spreading a culture of sports among the various segments of the society, as the company celebrated Qatar's 6th National Sport Day (NSD) by supporting various competitions and events held at the Cultural Village Foundation (Katara), in partnership with the Ministry of Municipality and Environment (MME), the Community College of Qatar (CCQ), and Qatar University (QU). Al Meera's role in the 2017 National Sport Day activities revolved around offering sports enthusiasts and event participants, fresh fruit, healthy snacks and water at different locations throughout Katara.
The Company's strong belief in the key role of sports and exercise in leading happy and healthy lives, were also manifested in its participation in the 10th International Gymnastics Federation (FIG) Artistic Gymnastics World Cup in Aspire Dome as the Official Supplier of the event. This year's event was staged at the highest level (World/Challenge Cup) and involved an array of international gymnasts from 30 countries across its various competitions.
Al Meera's unwavering commitment to its Corporate Social Responsibility program and its years-long expertise in community development was reflected in the Company's draft of the global management project "Social responsibility and its impact on local and international companies", which was presented at Qatar Uuniversity's CSR Exhibition, in the presence of HE Salah Bin Ghanim Al-Ali, the Minister of Culture and Sports and QU's President Dr. Hasan Al Derham, among other dignitaries. Al Meera also received the CSR Responsible Leadership Award, in recogonition of its leading part in that field, at a special ceremony held at Qatar University (QU), to launch the CSR Report 'the National Book' Qatar 2016.