26
May2016
Under the slogan "Your trust inspires us to spread the giving in the month of giving - The blessings of Ramadan 1437 Hijri extend to offer you 1437 products at cost price" Al Meera Consumer Goods Company (QSC) is pleased to announce the launch of its 1437 consumer goods at cost price Ramadan offer, in celebration of the Islamic Year 1437. This campaign came as part of its unwavering commitment to offer the best to our consumer and honour the country's social and cultural values.
Starting today and until the end of Ramadan, patrons of 35 of Al Meera branches, in addition to Géant Hypermarket, will enjoy the chance to purchase, at cost price, 1437 high quality products that have been carefully selected to cater to the specific needs of shoppers in the holy month.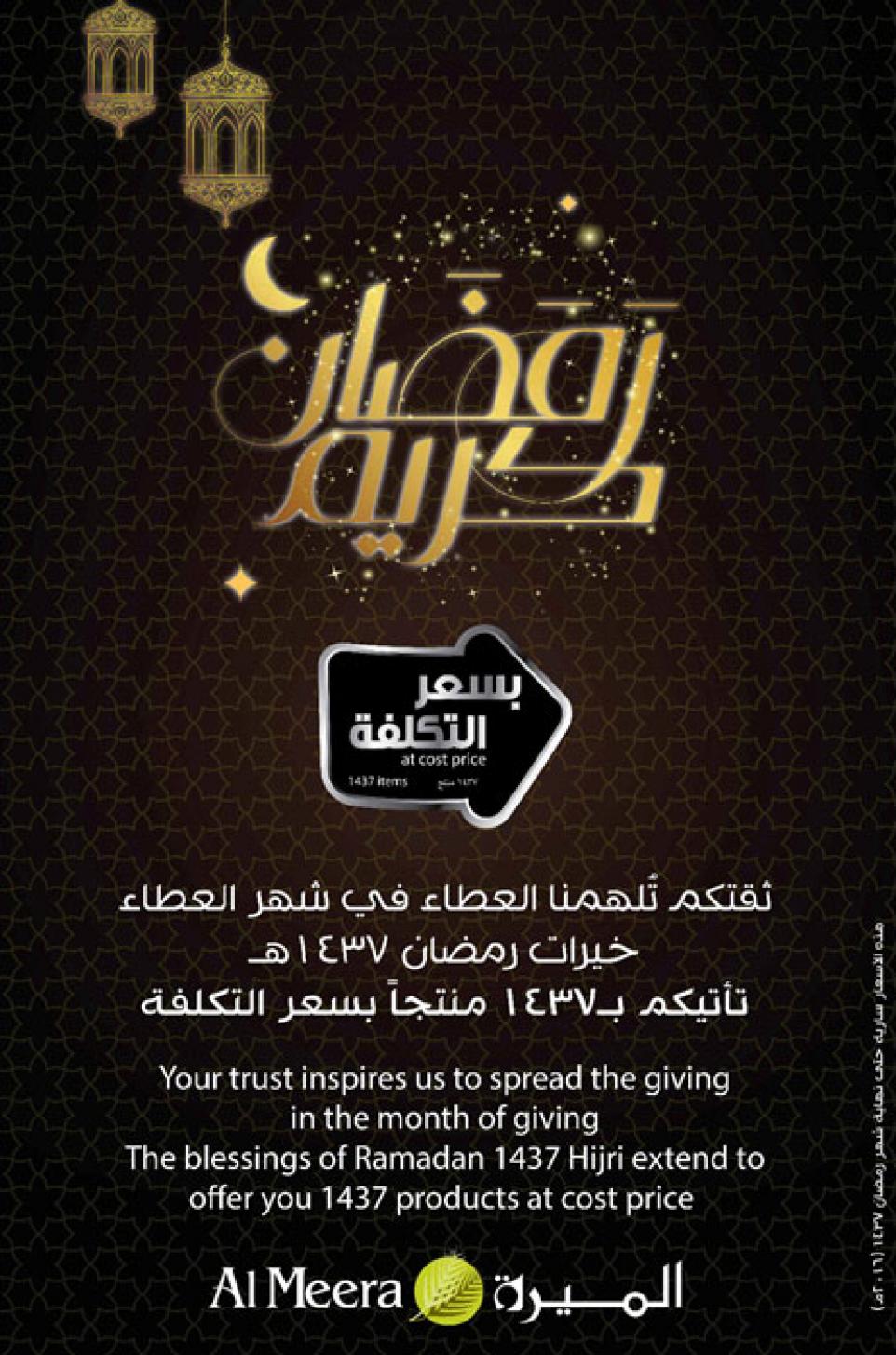 Al Meera will make use of visually designed shelf talkers with explanatory labels for the 1437 items on offer, as well as for around 400 products priced by the Ministry of Economy and Commerce, in order to protect and inform consumers during the holy month, while making their shopping experience at Al Meera convenient and hassle-free as well as enjoyable, with special arrangements made for an attractive presentation of the items, according to category.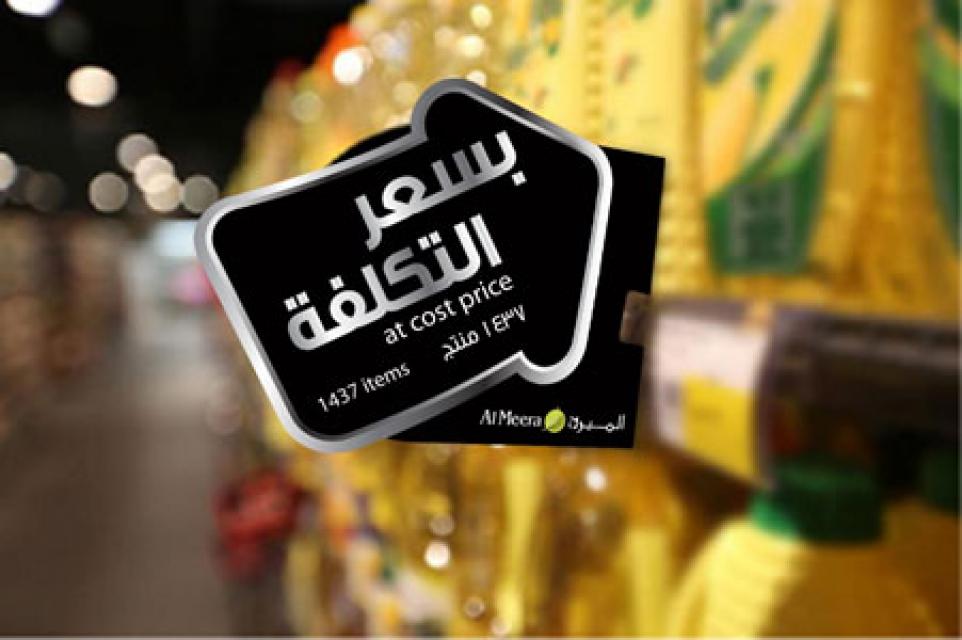 In addition to the 36 selected stores, Al Meera's Residential complexes 1 and 2 in Thakhira, Beverly Hills 3, Kaaban, and Sealine branches will provide shoppers with 'cost price' offers on the maximum number of consumer goods possible, as permissible by the stores' space constraints.
Commenting on the holy month's exclusive offers, Dr. Mohammed Nasser Al Qahtani, Deputy Chief Executive Officer of Al Meera, said: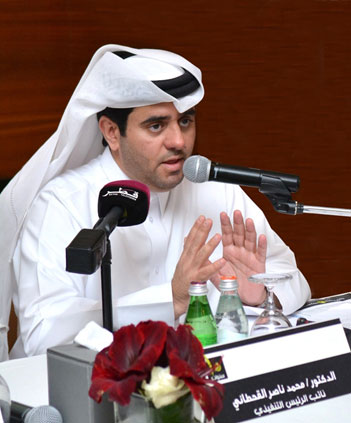 "We at Al Meera are honored to be a part of consumers' lives, and the Holy Month of Ramadan is the perfect time of the year to build stronger ties with our customers, while giving back to the community in which we serve. Our constant efforts are towards continuous improvement with the aim of meeting our customers' expectations through providing great products at great prices, living up to our motto of being everyone's 'Favourite Neighbourhood Retailer'. This year, we are celebrating the year 1437 AH with the provision of 1437 consumer goods at cost price, in harmony with Ramadan's spirit of giving, and we will continue striving for our customers' satisfaction by granting them an exceptional shopping experience at our stores
In addition to introducing its '1437 consumer goods at cost price' special offer to consumers during the Holy Month of Ramadan, Al Meera is working on providing adequate quantities of "Tamween" items for Qatari nationals at 31 branches of the company's stores  in the country's various regions.
Moreover, Al Meera coordinated with its local suppliers, to provide its customers with the largest possible number of offers on consumer products, which will reach around 850 items, in addition to approximately 300 deals on home appliances and kitchenware.
Al Meera has also been collaborating with its overseas suppliers, to import the best products from the company's various sources prior to the holy month, including Turkey, Thailand, Vietnam, the United States and the United Kingdom, among others.