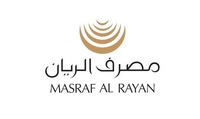 Masraf Al Rayan–incorporated as a Qatari Shareholding Company– is one of the fastest growing banks as many financial indicators showed at the local and international levels. It operates in full conformity with the Principles of Islamic Shari'a Laws.
The Bank has a total of 14 branches, strategically placed within Qatar, backed by an extensive network of 59 ATMs, and increased in harmony with business needs and customer activities. as the Bank also has a range of sophisticated banking services to provide the best of customer service; Al Rayan Mobile, Al Rayan Phone, SMS, and Al Rayan Net, which add greater convenience and security to Masraf Al Rayan's customers.
Masraf Al Rayan credit cardholders will be able to convert their Al Rayan reward points into Meera Rewards. To redeem the points, Masraf Al Rayan credit card holders must ensure they are registered in the Meera Rewards programme which can be done through the mobile application. Credit cardholders can request the conversion through the Masraf Al Rayan call centre +974 4425 3333 and receive four Meera Rewards points for every Al Rayan point.
For more information, customers can reach Masraf Al Rayan at the call centre number +974 4425 3333 or visit www.alrayan.com and for any questions regarding Meera Rewards, customers can call at +974 4011 9011, email at customerservice@almeera.com.qa