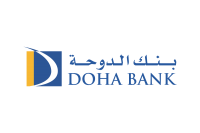 Doha Bank is one of the largest commercial banks in the State of Qatar and has been consistently registering a strong growth during the last decade with participative leadership philosophy. Inaugurated in 1979, Doha Bank provides domestic and international banking services for individuals, commercial, corporate, and institutional clients through four business groups – Wholesale Banking, Retail Banking, International Banking and Treasury & Investments.
Earning Meera Rewards Points
You will earn 5 Meera Rewards Points for every 1 DOHA MILE in conversion. A minimum of 2,000 DOHA MILES is required to exchange 10,000 Meera Rewards Points.
How to exchange your DOHA MILES
Log In to your DOHA MILES account.
Choose Miles Exchange as redemption category.
Select Meera Rewards to exchange your DOHA MILES.
Enter your Meera Rewards Membership ID.
Select the number of Meera Rewards Points you wish to convert from your DOHA MILES.
Click Submit to complete the Miles Exchange.
For further information on how to log-in and exchange your DOHA MILES to Meera Rewards Points please click here.