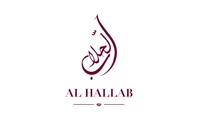 From the capital of North Lebanon-Tripoli, the story began of an authentic oriental Arabic sweets shop that became a symbol of the Lebanese culinary tradition and culture, Al Hallab Family. The mouth-watering and unique taste made these sweets a must-try for all tourists, whenever they visit Lebanon.
Having so many fans in Doha that fell in love with those delicious sweets from the first bite, we decided to take the essence, techniques and spirit from its origin and implement it in Doha with a new vision and dream which became AL HALLAB.
When it comes to oriental sweets, Lebanon is renowned for the unique taste of those indulging heavenly bites.
Al Hallab is your destination in Qatar for satisfying your sweet tooth.
Meera Rewards Members are entitled to receive 20% discounts upon showing their Meera Rewards Membership ID..