02
May2017
Al Meera announces its Ramadan Campaign "An abundance of good, in the month of goodness" with 1438 products at cost price
Al Meera Consumer Goods Company (Q.S.C) announced yesterday its '1438 consumer goods at cost price' distinctive offer, that comes as part of the Company's Ramadan campaign under the slogan 'an abundance of good, in the month of goodness'; which will be launched in a few days, as a tribute to the Islamic Year 1438. The announcement was made during a press conference, held at the Al Meera Headquarters Board Room, in the presence of special guests and members of the media. The Ramadan offer comes in the context of Al Meera's readiness to welcome the Holy Month, and its constant efforts to provide consumers in Qatar with high quality products at the best price.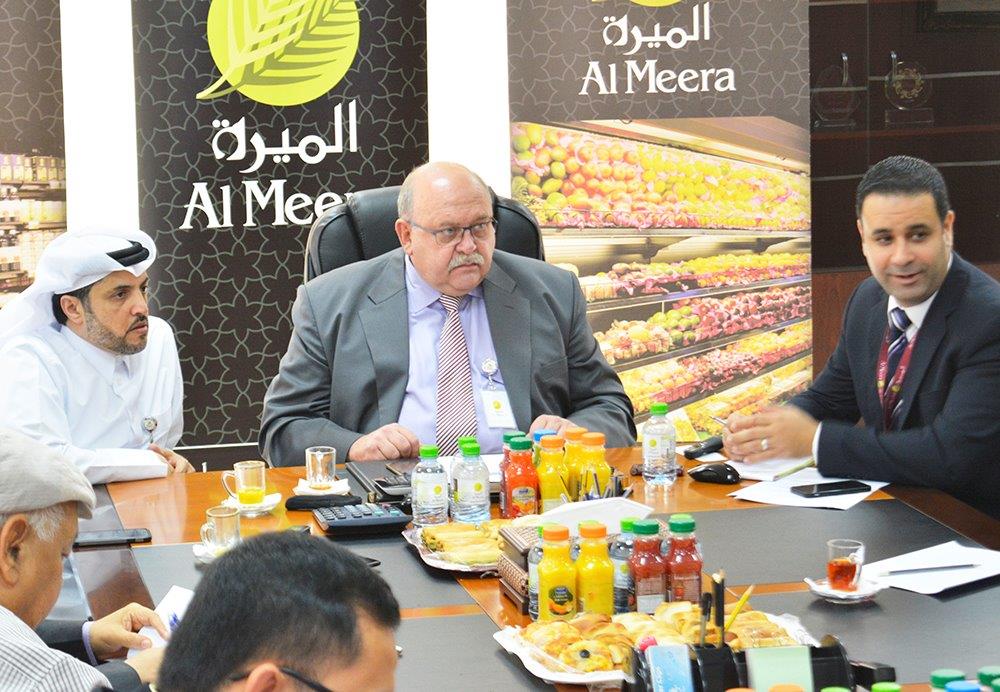 The campaign comes as an extension of last year's Ramadan offer, and gives patrons of 35 of Al Meera branches, as well as Géant Hypermarket, the opportunity to purchase 1438 high quality products that have been carefully selected to cater to the specific needs of shoppers in the holy month. 
The special offer is complemented by Al Meera's provision of adequate quantities of "Tamween" items for Qatari nationals at 34 branches of its shopping centers across the country, during the Holy Month. In addition to that, Al Meera is currently working with its local suppliers on providing its customers with attractive offers on a variety of consumer products and home appliances at its stores.
Moreover, Al Meera will make use of special labels to designate around the products that will be priced by the Ministry of Economy and Commerce, in order to protect and inform consumers during Ramadan, and is continuously collaborating with its local and overseas suppliers to supply and import the best products from the company's various sources prior to the Holy Month, including Turkey, Thailand, Vietnam, the United States and the United Kingdom, among others.
Al Meera will also support Ramadan programs and initiatives carried out by charities and associations, and is coordinating with the Ministry of Awqaf and Islamic Affairs to distribute some necessary items to the main mosques in the country during the blessed month.
On this occasion, Mr. Cobus Lombard, Al Meera's Acting CEO, Sales and Operations Director added:
"Our Ramadan campaign, is our humble gift to the community that we serve and our loyal customers who have continued to support us year after year, and it comes as part of our CSR program, which aims to contribute to improving the shopping experience of the members of our community in all aspects and through various means. This year, consumers will be able to enjoy our special Ramadan offer and our trademark shopping experience in more shopping centers and neighbourhoods, following the opening of several new Al Meera stores in previously underserved regions in the country, living up to our motto of being everyone's 'Favourite Neighbourhood Retailer'."
Commenting on the announcement of the campaign, Sheikh Thani Bin Thamer Al Thani, Chairman of the Board of Directors at Al Meera, said:
"At Al Meera, we put our customers first in everything we do and we spare no effort to provide consumers in Qatar with the best shopping experience while providing them with premium quality products at affordable prices. What's more important is that we always listen to our customers, which is why, in light of the good reception to last year's Ramadan campaign among consumers, we decided to continue this remarkable tradition this year and offer our valued patrons with even more products at cost price."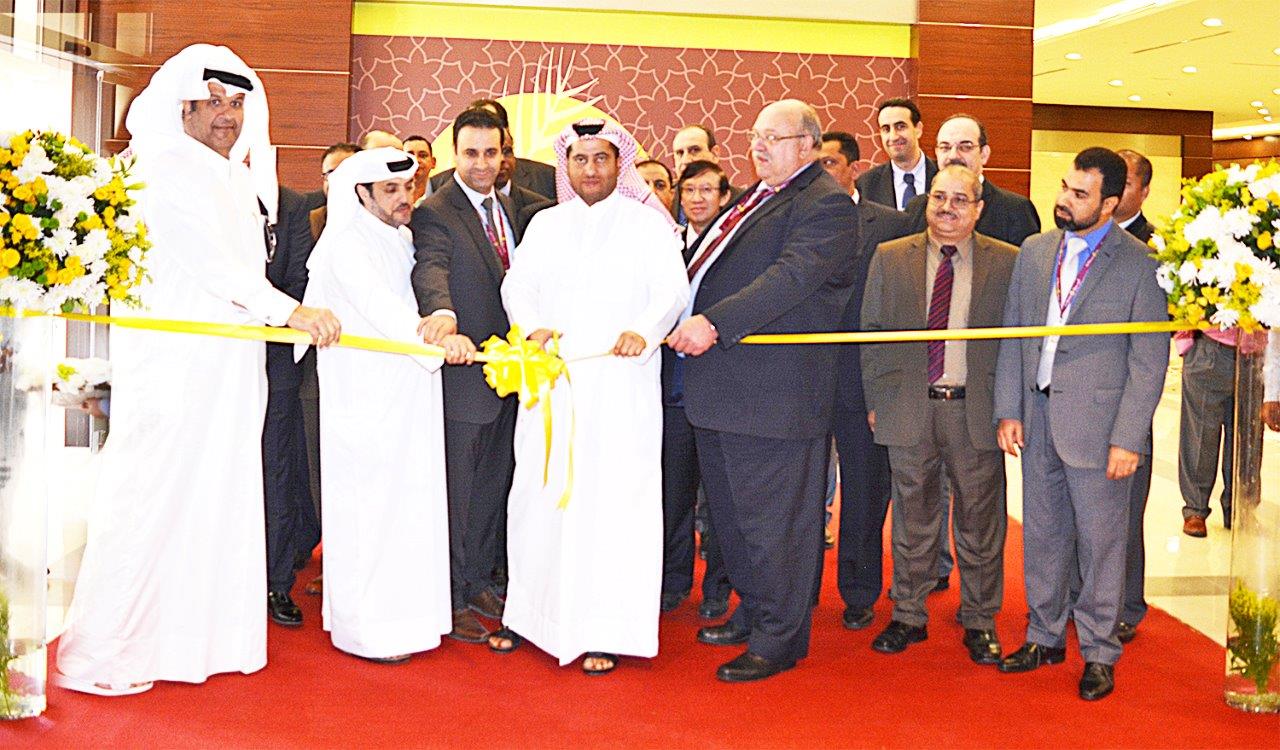 Since its inception in 2005, Al Meera has continued to affirm its commitment to Qatar's social and cultural values and has taken many steps to make a real difference in the shopping experience of community members across the country. Over the years, the Company has developed a number of remarkable activities that have become an integral part of its annual commitment to the various segments in society.
In the first quarter of 2017, Al Meera has exerted great effort to live up to its role-model status in the realm of corporate social responsibility, with a lineup of humanitarian, social and environmental initiatives that were successfully met with great acclaim and engagement from all segments of society.
Harmonized with Al Meera's dedication to providing the best shopping experience, the Company most recently launched a joint campaign with Qatar National Bank (QNB) that will be active in all Al Meera stores and Geant hypermarket, where shoppers can earn 1 bonus Life Rewards point for every QAR 2 redeemed (with a minimum spend of QAR 250).
In February 2017, in line with the country's trend towards urban development outside of Doha, Al Meera celebrated the opening of its new branch in Umm Salal Ali, one of the previously announced 5 out of 14-store expansion phase, to its network in Qatar. Soon after, Al Meera brought its exceptional shopping experience to consumers in Al Wakra (East) with the opening of its third store to date in Al Wakra.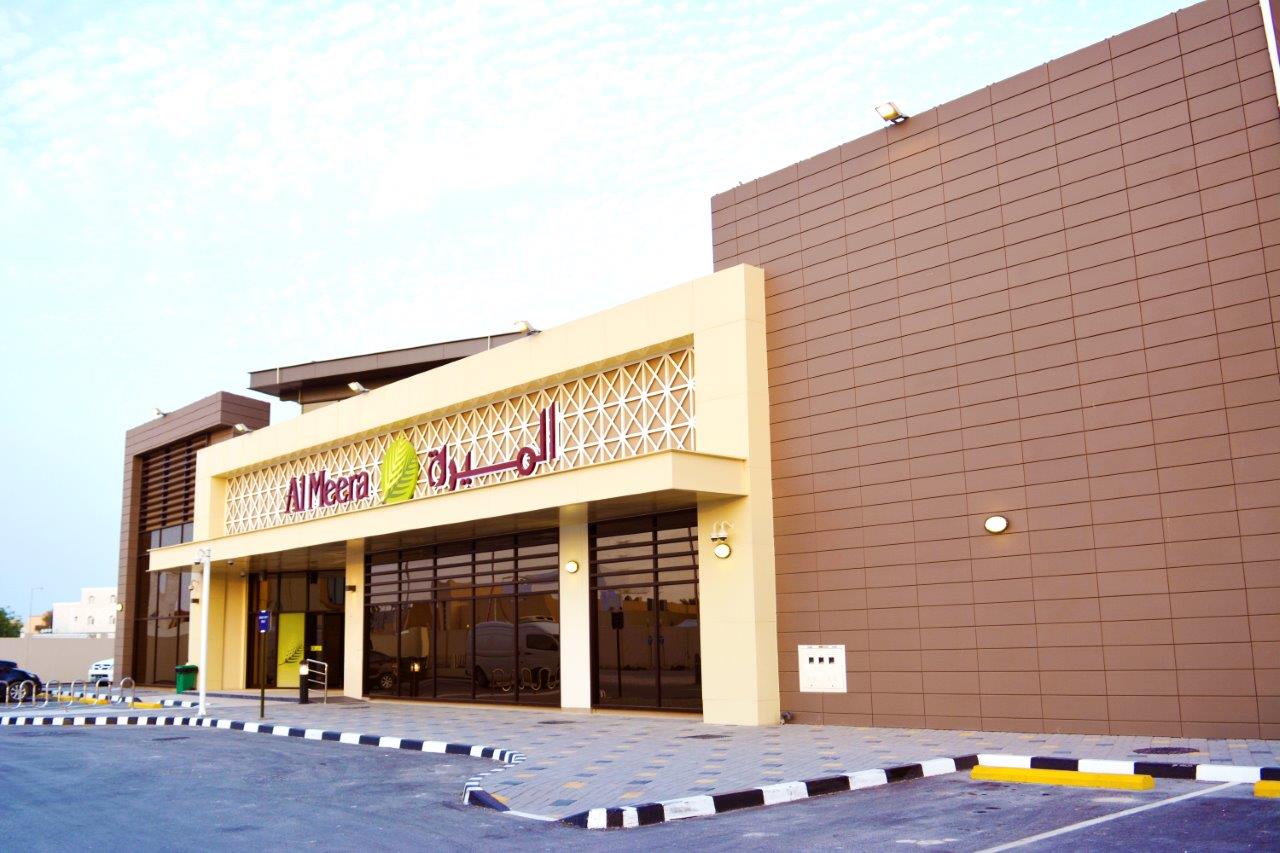 In addition, the Leaibab 2 branch is expected to be opened within a few days, bringing the Company's five-store expansion phase to fruition by the beginning of Q2 2017. Moreover, during the second quarter of 2016, initial works were taking place on six new shopping centres, across various regions in the country, covering Al Khor, Umm Qarn, Rawdat Aba El Heran, Al Sailiya, Leaibab 1 and Azghawa, which will see completion during 2017. Upon the accomplishment of finalizing their construction, Al Meera stores will be expected to reach 50 branches in Qatar by the end of 2017.

In parallel with the progress made in its expansion strategy, the Company recently took part in Qatar Development Bank's (QDB) "Moushtarayat 2017" Exhibition and Conference, through which it educated suppliers and local SMEs on the steps they need to take in order to partner with Al Meera, claim their space on its store shelves, and become a part of its growing supply chain, towards Qatar's economic diversification and the realization of the country's National Vision for the year 2030.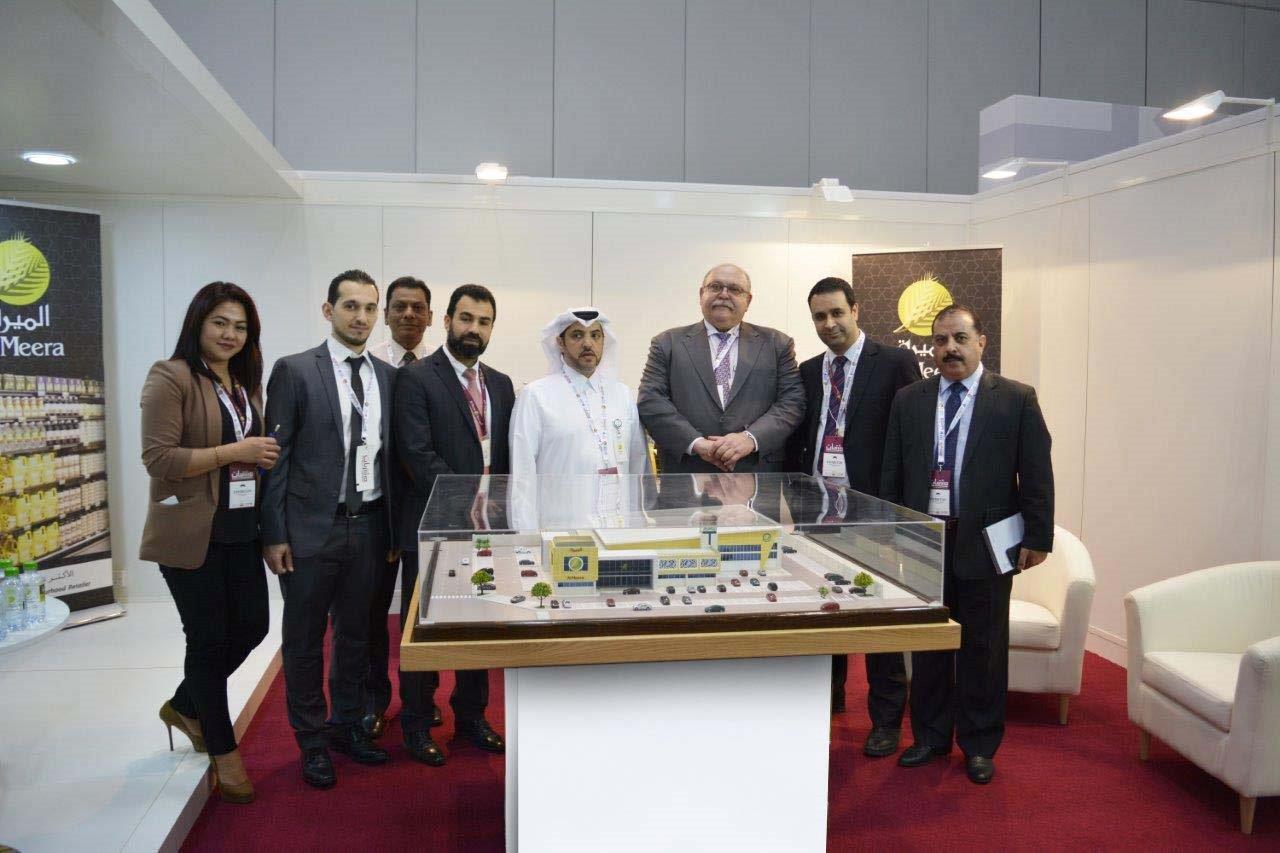 Al Meera also participated in the 10th International Gymnastics Federation (FIG) Artistic Gymnastics World Cup in Aspire Dome as the Official Supplier of the event, in the framework of its relentless support to cultivating a culture of sports in society.
In addition to that, Al Meera partook in Qatar University's CSR Exhibition, and took home the Responsible Leadership Award. 
Other initiatives sponsored and supported by Al Meera included the events of the 12th Gulf Consumer Protection Week, the World Down Syndrome Day in association with Qatar Society for Rehabilitation of Special Needs, Mother's Day at the Center for Empowerment and Elderly Care (Ehsan).