16
Feb2019
Doha, Qatar, 16 February 2019: Stemming from its belief that a healthy mind lies in a healthy body, as well as from its keenness on spreading the culture of sports among the various segments of society, Al Meera Consumer Goods Company celebrated Qatar's 8th National Sport Day (NSD) by supporting various competitions and events held at the Katara Cultural Village.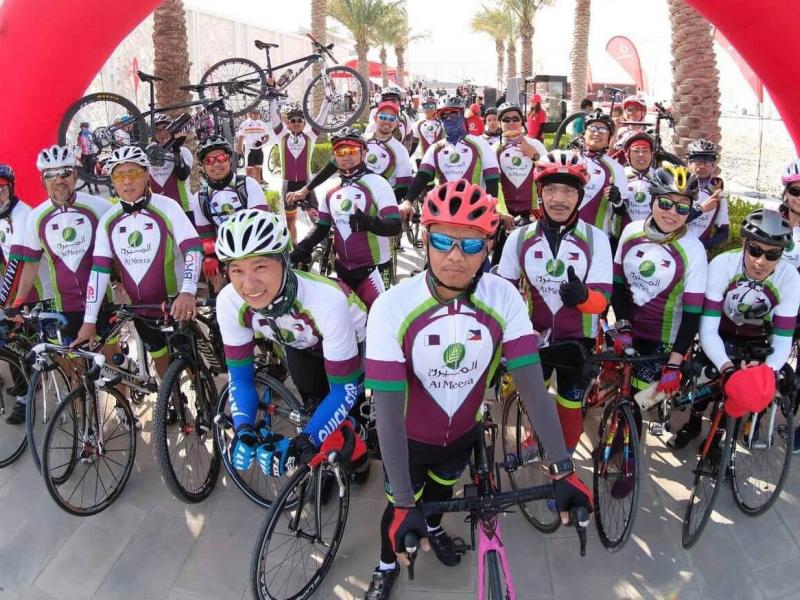 Al Meera's support to participants in the 2019 National Sport Day activities revolved around offering sports enthusiasts and participants of the event, refreshments at different locations throughout Aspire and Katara.
At Aspire, the sports program featured a variety of sporting activity presented by Qatar Olympic Committee Gymnastics Federation coaches, through which visitors were briefed on the importance of daily exercise in leading happy and healthy lives. Moreover, the NSD program hosted physical fitness and sports training sessions for the public and kids.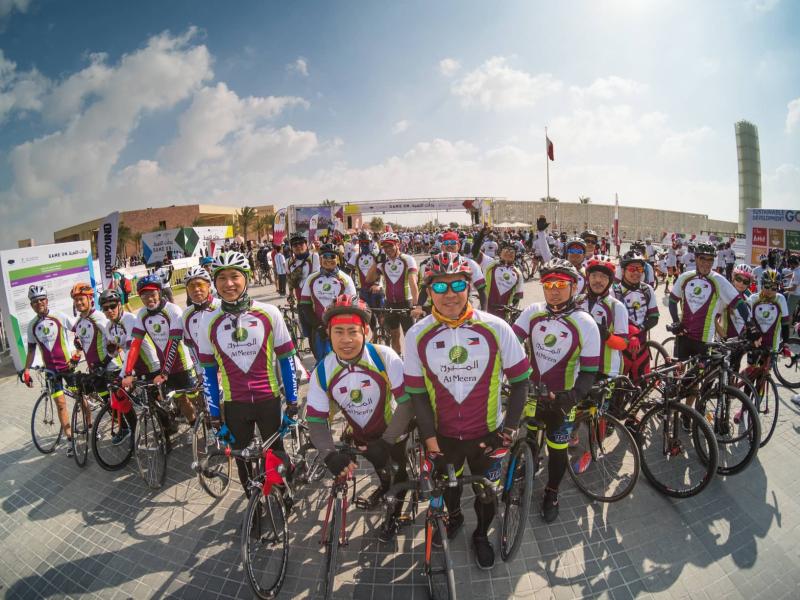 Al Meera participated in the National Sport Day seeking to engage the entire community in Qatar with sport activities thus fostering the adoption of a healthy lifestyle, and that in line with the government efforts investing in the human capital in line with Qatar National Vision 2030. 
Al Meera also supported Make A Difference's (M.A.D) Triathlon's event – Katara Aquathlon 2019, with refreshments. The event offered sports fanatics a fun, friendly and unique 'swim & run' experience while racing within the charming views of Katara Cultural Village, with a route epitomizing the Qatari culture and traditional architecture. The activity was supported by Qatar Cycling and Triathlon Federation. A total of 150 athletes took part in the sporting event, which included 750 meters swimming and five kilometers run. All the athletes were given finalist medals and shirts. 
Worth mentioning that M.A.D is a community-based group of individuals that promote sports by means of triathlon. As a club, it supports the vision of Qatar National Vision 2030 to increase community participation in sports and physical activity and hence support sports talent development.
Furthermore, Al Meera organized the first Sport Fest 2019 for all its staff in selected branches, with the aim to promote a healthy lifestyle among its team.  Al Meera customers also took part in this sport fest and shared memorable moments.