13
Jun2018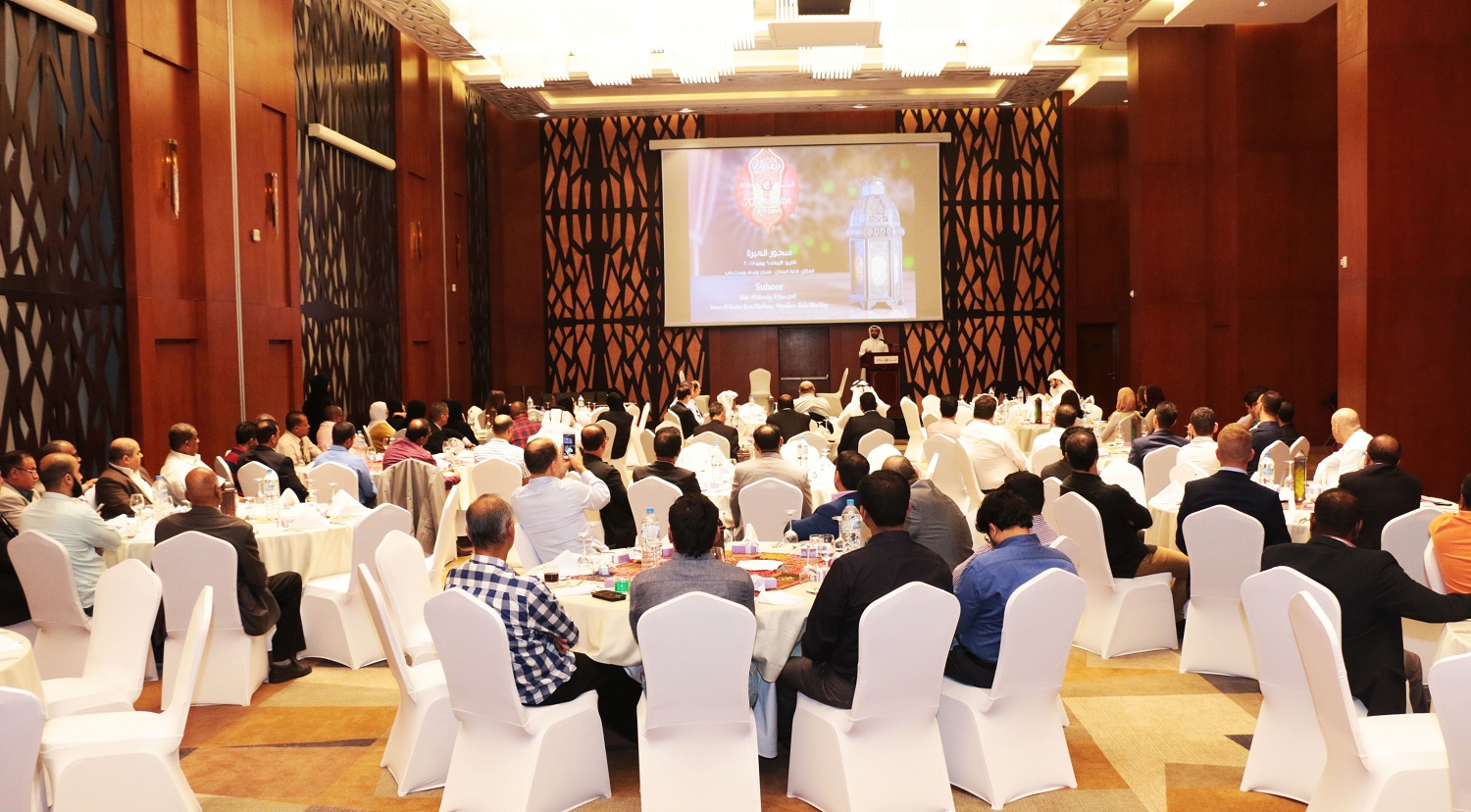 In celebration of the Holy Month of Ramadan, Al Meera Consumer Goods Company QSC (Al Meera), recently organized its annual Ramadan Suhour gathering at Wyndham West Bay Hotel, which was attended by the management officials of the Company, along with senior employees and branch managers. 
The event came as part of the many social initiatives organized and sponsored by Al Meera during the Holy Month of Ramadan every year. The suhour follows the company's commitment to preserving Qatari traditions and affirms the human values which promote the feelings of unity and togetherness amongst the various nationalities and cultures found not only within Al-Meera, but the whole of Qatar.
Addressing the company's senior management team during his opening speech at the gathering, Al Meera Deputy CEO Eng. Salah Al Hammadi said:
 "We are gathered here tonight to celebrate our solidarity as one family known for its continued support, dedication and faith towards our company's vision and mission. You are Al Meera's true partners in success. It is your hard work and team spirit that empowered us to not only survive but prosper in a competitive and challenging marketplace. On this auspicious occasion, it is my pleasure to express my sincere and utmost appreciation for the contributions put forth by every one of you". He added: "This gathering is an opportunity for all of us to discuss the market prospects especially in light of the unjust siege imposed on our beloved country. Al Meera has seen better market share and further improvements in its operations, products, and services as it strives to stay among the top business conglomerates in Qatar". 
To make the evening more entertaining, a friendly quiz on facts and figures related to Al Meera was held. More than 20 prizes were given on the occasion while attendees enjoyed a splendid suhour meal. 
As well as recognizing its employees for their noteworthy accomplishments, Al Meera's annual suhour presented staff members with an opportunity to reunite as colleagues who honor one another and inspire each other to become a better version of themselves, while working hand-in-hand towards realizing the vision, mission and core values of the company.