16
Feb2017
Stemming from its belief that a healthy mind lies in a healthy body, as well as from its keenness on spreading the culture of sports among the various segments of society, Al Meera Consumer Goods Company (Q.S.C) celebrated Qatar's 6th National Sport Day (NSD) by supporting various competitions and events held at the Katara Cultural Village.
Al Meera's role in the 2017 National Sport Day activities revolved around offering sports enthusiasts and participants of the event fresh fruits and water at different locations throughout Katara.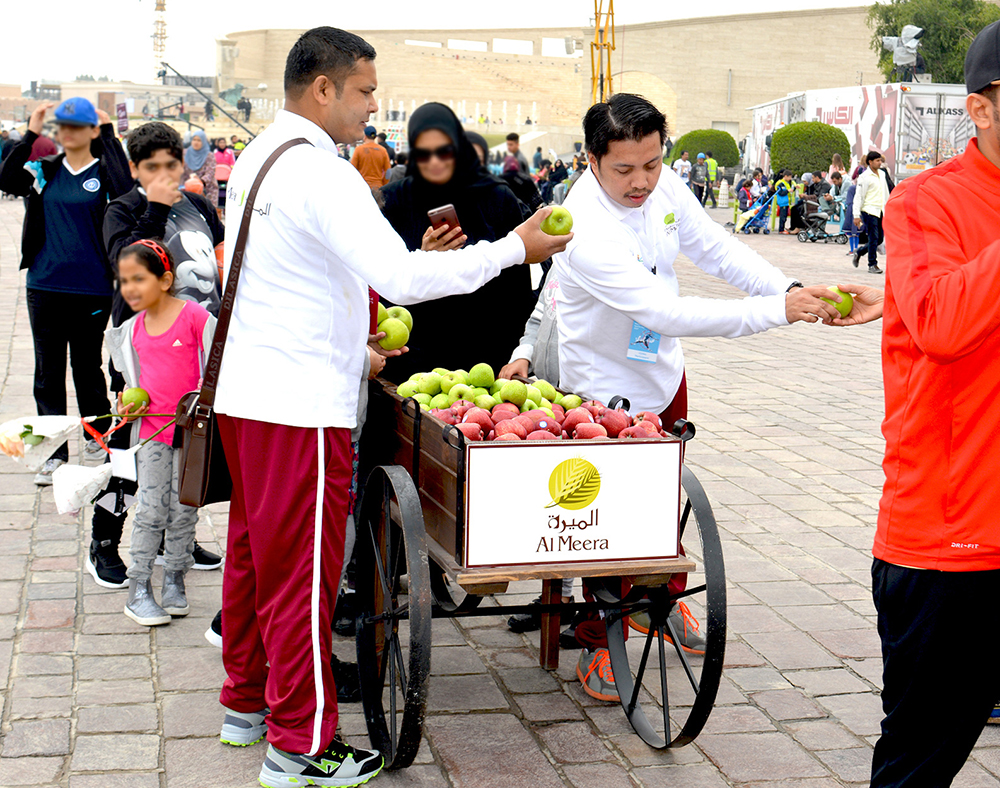 Alongside Al Meera, Katara Cultural Village offered its visitors an exhilarating open-air atmosphere for the National Sports Day, along with a diverse selection of events and sport activities on the beach front, which stemmed from the collaboration with more than 60 private and governmental entities, including the Ministry of Municipality and Environment (MME), the Community College of Qatar (CCQ), and Qatar University (QU) – with the support of the Internal Security Force (Lekhwiya). 
The program featured sport booths presented by QU coaches, faculty and students and a health booth and healthy nutrition corner, through which visitors were briefed on the importance of daily exercise in leading happy and healthy lives. Moreover, the NSD program hosted physical fitness and sports training sessions, beach soccer and beach volleyball championships, and a paragliding show performed by the QU Air Sports Club.
The NSD celebration witnessed the active participation of Al Meera's energetic workforce, who helped create a memorable experience for the participants, in the true spirit of National Sports Day's call for claiming back one's zest for an active life.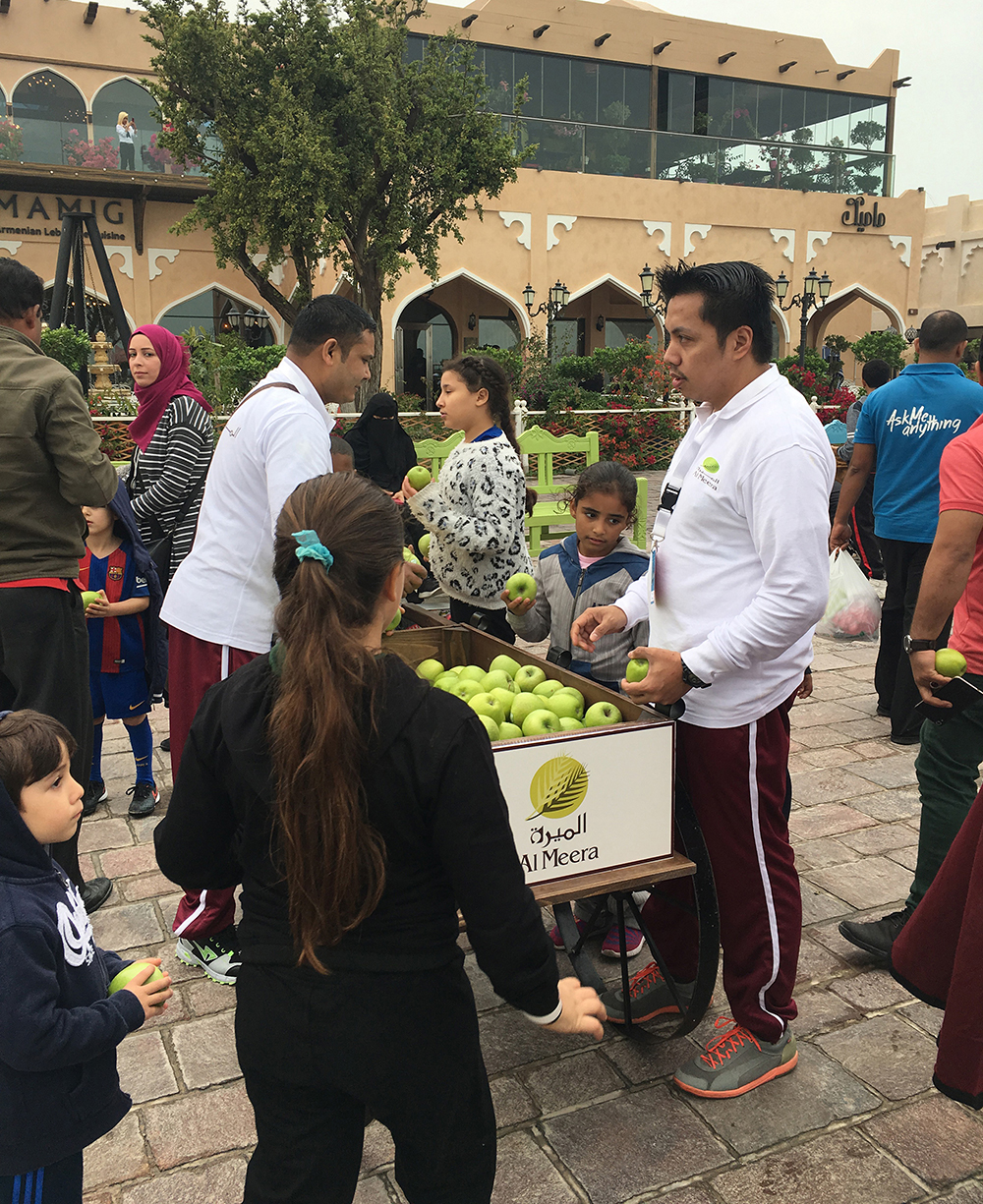 Al Meera also supported Make A Difference's (M.A.D) Triathlon's inaugural event - Katara Aquathlon 2017, with fruits, snacks and water, of which the event offered sports fanatics a fun, friendly and unique 'swim & run' experience while racing for the first time within the charming views of Katara Cultural Village, with a route epitomizing the Qatari culture and traditional architecture. The event was supported by Qatar Cycling and Triathlon Federation, and registration was free for all. 
M.A.D is a community based group of individuals that promote sports by means of triathlon. As a club, it supports the vision of Qatar National Vision 2030 to increase community participation in sports and physical activity to increase sports talent development.
Al Meera's active participation in the celebration came as part of its ongoing efforts to create a positive social impact in the community, while reaffirming the Company's support of sports activities that carry humanitarian messages, as part of the overarching Qatar National Vision 2030 and its focus on human development as the main pillar of the country's progress and prosperity.