25
Feb2019
Doha, Qatar, 25 February 2019: To recognize and honor outstanding performance of employees, branches and departments, Al Meera Consumer Goods Company (Q.S.C), held recently its "2018 Champion Awards" ceremony at Holiday Inn. 
During the occasion, the top management shared the renewed strategy of the company and what it expects to achieve in the coming years, especially during 2019. The event had all the department directors sharing their strategy and plans for the coming year.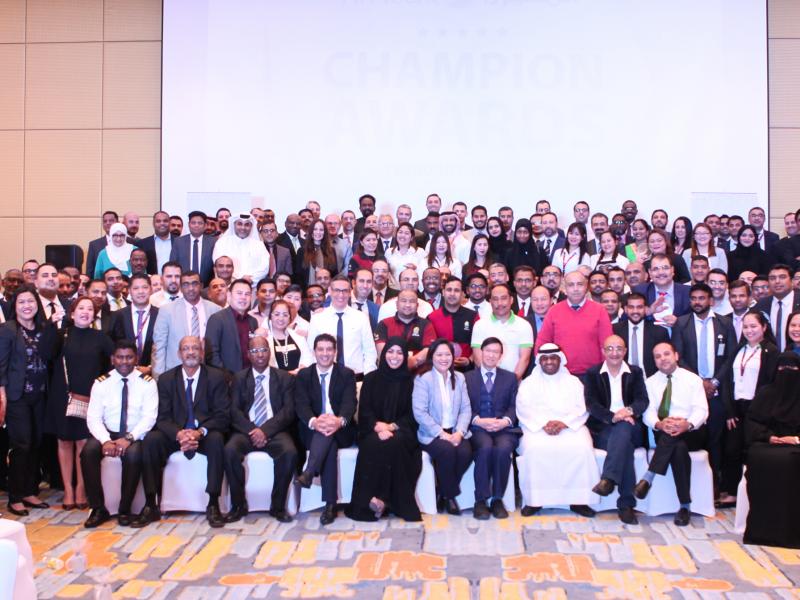 The awards event was organized to present the milestone achievements of Al Meera in the year 2018. The function was attended by the top management of Al Meera and more than 250 managers of the company. The management performance results for the year 2018 were shared at the event. The vision forward and the mission and the strategic path of development for the year 2019 were presented to the whole attendees during the event. This event was also the occasion to reward employees of the year for their outstanding performance.
 During the event, outstanding achievers in their respective departments were honored. The categories included 'Best Store Manager', 'Best Branch' and 'Best Department employee'. More than 40 employees of Al Meera, in all grades of employment were honored during this event. The room was filled with excitement, expressions of pride and gratitude. The winners and attendees were overwhelmed for being acknowledged for their outstanding contribution to Al Meera and other participants were encouraged and motivated by the top management.
Getting recognized for their exceptional services, the employees of Al Meera were thrilled beyond words and expressed their humble gratitude towards management in bestowing trust and confidence on their capabilities. On this occasion, the honored employees were so happy with this recognition, they were also enthused to drive the next growth trajectory for Al Meera and achieve greater results in the future, and they expressed their pride for working with a company of such a stature and this special bond reflects the endearing commitment towards the brand.'