05
Mar2017
In its recently disclosed financial statements for the year ended 31 December 2016, Al Meera Consumer Goods Company (Q.S.C) recorded its highest annual sales figure to date, with the Group's Net Profit attributable to equity holders of the parent achieving a 22.9% growth over the previous year.
In 2016, Al Meera Group sales increased 6.3% (QAR 155.3 million), from QAR 2,449.1 million to QAR 2,604.4 million. Meanwhile, the Group's Gross Shop Rental Income recorded a substantial 37.6% jump reaching QAR 69.3 million in 2016 compared to QAR 50.3 million in 2015.
Moreover, Group Net Profit attributable to equity holders of the parent reached QAR 199.2 million, a 22.9% increase compared to QAR 162.1 million in 2015, while Earnings per Share in 2016 equated to QAR 9.96 compared to QAR 8.10 in 2015. On 20 February 2017, Al Meera's Board of Directors has recommended distributing a cash dividend of QR 9 per share, which is equivalent to 90% of the nominal share value, amounting to QAR 180 million for the shareholders.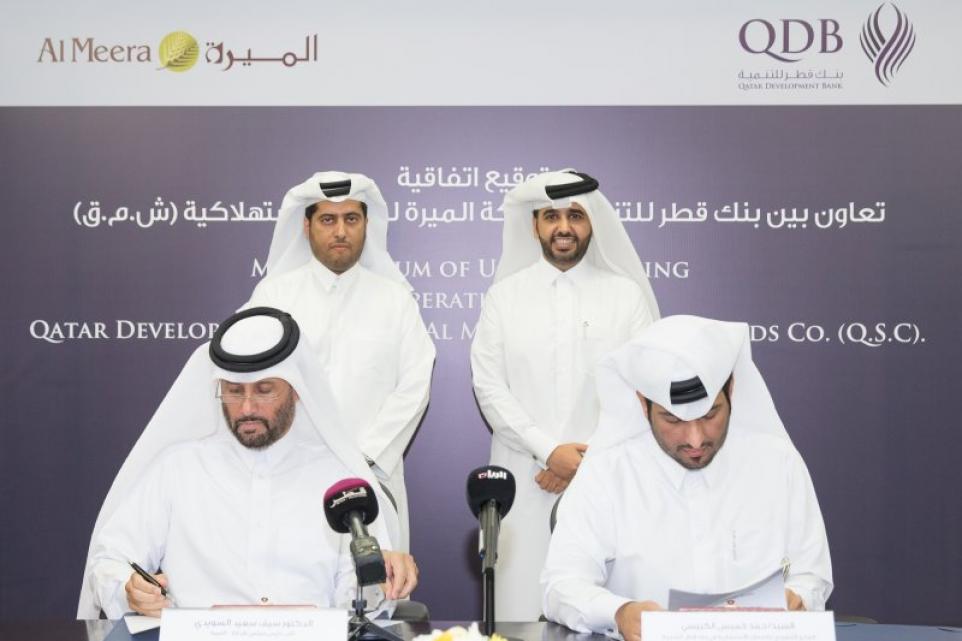 Al Meera's latest financial results were released as the Company continues to make tangible progress in its purposeful expansion plan, bringing the Retail Chain's world-class shopping experience to consumers in more neighborhoods and regions across Qatar.
To live up to its motto of being 'Your Favorite Neighborhood Retailer', Al Meera made strides in 2016 to transpire the Company's 14-branch expansion plan announced during the previous year. Before the end of the year, Al Meera had successfully opened two of the five stores – as part of their comprehensive store expansion plan – starting with the Bu Sidra Branch in October, followed by the North Sailiya (Al Miarad) Branch in December, which together contributed QAR 7.5 million to the year's total sales. 
The two new stores, which feature Al Meera's world-class customer service, product display mechanisms, modern facilities and one-stop shop convenience, has been followed by the opening of the Um Salal Ali branch, as well as the soft-opening of Al Wakra (East) branch during February 2017. In addition, the Leaibab 2 branch is expected to be launched during March 2017.
Moreover, the Company renovated its branches in Rawdat Al Khail, Shamal, and Gharafat Al Rayyan, to match the Al Meera's new identity and level of excellence.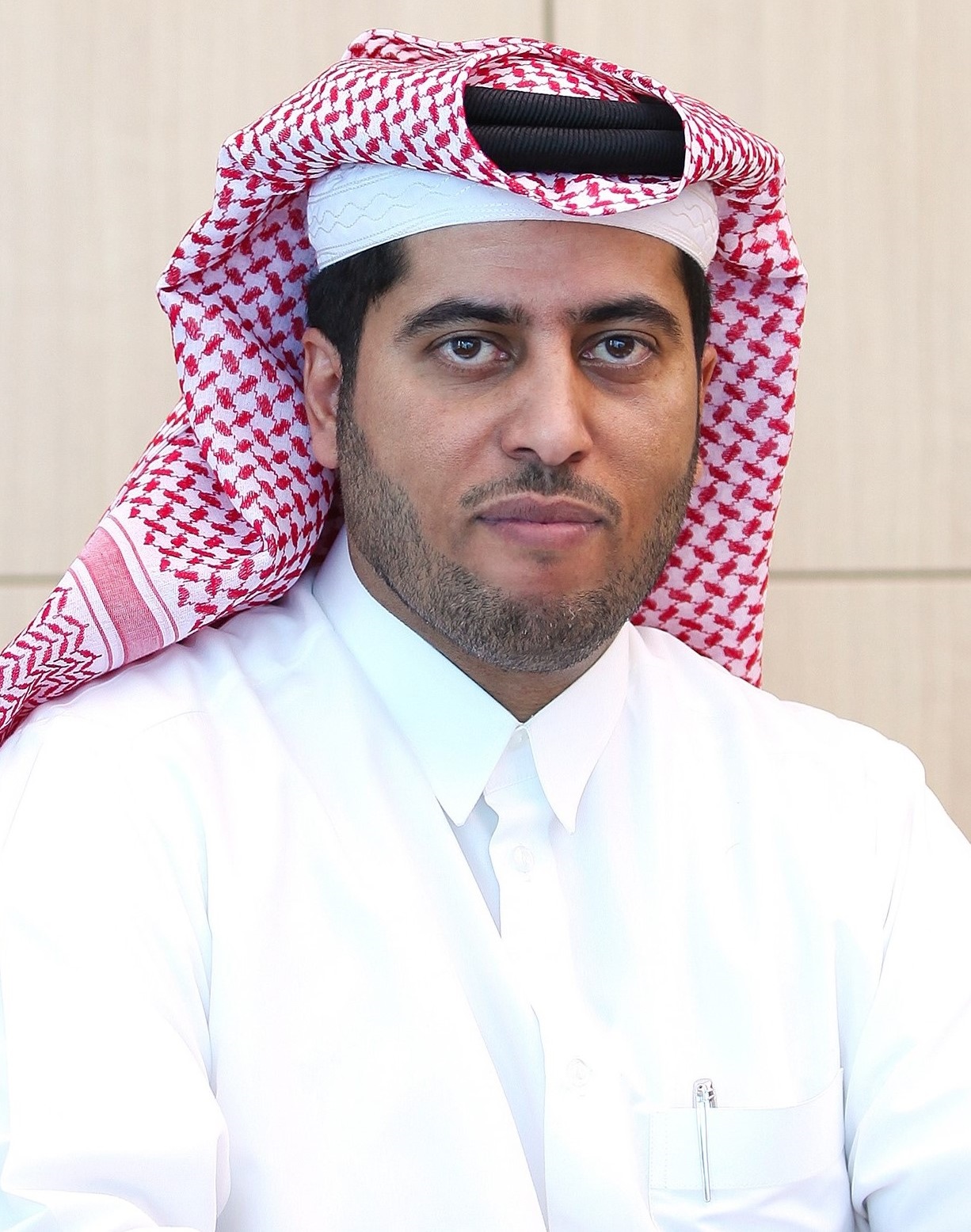 In this context, Sheikh Thani Bin Thamer Bin Mohammed Al Thani, Al Meera's Chairman of the Board of Directors, said: 
"I would like to begin by thanking HH Sheikh Tamim Bin Hamad Al-Thani, Emir of the State of Qatar, for his guidance and leadership as well as HE the Prime Minister of Qatar, Sheikh Abdullah bin Nasser bin Khalifa Al Thani, for his continuous support. Our gratitude is also extended to all the official authorities in the state and those providing support to Al Meera, primarily the Ministry of Economy and Commerce, and the Ministry of Municipality and Environment, in addition to Al Meera's board members, executive management and staff members, for their great efforts and dedication that are key to Al Meera's progress.
The year 2016 has witnessed Al Meera's crossing of several milestones, continued growth, and solid financial results. As part of the Company's current 5 branch expansion phase, Al Meera also signed an agreement with contracting companies in 2016, to build six new stores across various regions in Qatar. This not only brings progress to 11 out of the 14-branch expansion plan, it more importantly contributes to the urban development of the country's various territories as well as its economic progress, in line with the Qatar National Vision (QNV) 2030. However, our achievements didn't stop there. Al Meera's fruitful community development efforts and initiatives throughout the year were proudly translated in winning the 2016 Qatar Social Responsibility Award for the Large Enterprises category."
He added: "Going forward, we will continue to set the benchmark for retail industry in the country and the region, through an ambitious growth strategy, continuous improvement in our facilities and service standards, and unwavering commitment to both our customers and stakeholders, as well as the welfare of the communities in which we operate."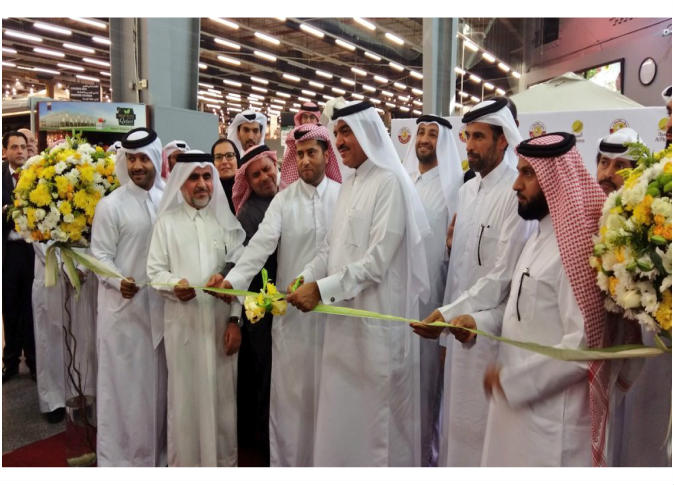 In the Sultanate of Oman, Al Meera's latest conquest in its expansion plan transpired in September 2016, with the opening of the Company's new store in Al Muzn Mall, in Al Hail. Featuring a 1,800 m² supermarket, the new branch brought Al Meera Oman's total retail space to nearly 25,800 m² among its Community Malls in the Sultanate, including the Company's three hypermarkets and a Supermarket in Al Falaj.
By the end of 2016, Al Meera boasted a network of 47 branches with 42 in Qatar (endowed with a total retail space of approximately 68,000 m², including its Géant Hypermarket at Hyatt Plaza) and 5 branches in the Sultanate of Oman.  
In the course of diversifying the country's national economy and supporting local startups, Al Meera signed a first-of-its-kind MoU with Qatar Development Bank in 2016, through which the Company is poised to play a pivotal role in promoting Qatari products by providing entrepreneurs with an established platform for marketing their products and facilitating the integration of incubated SMEs into its supply chain.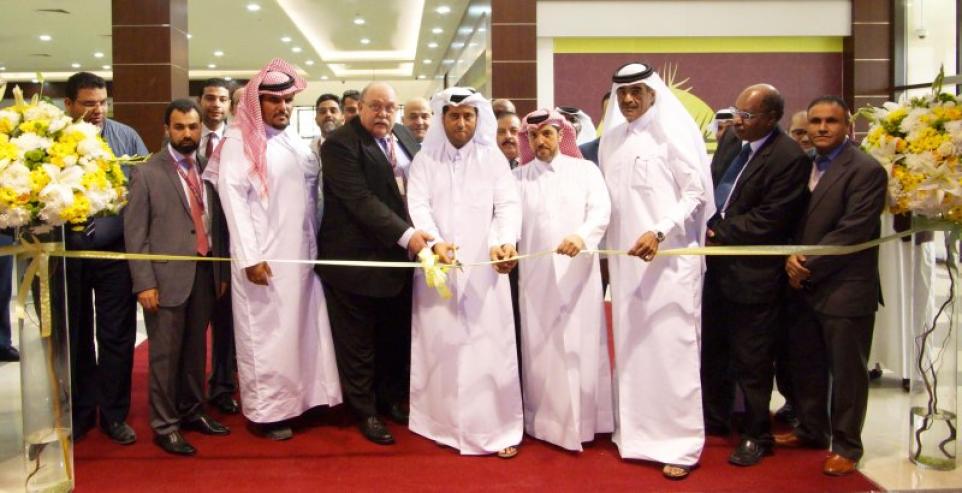 By the same token, Al Meera continued to worked closely with local farmers, in cooperation with the Ministry of Municipality and Environment and the Ministry of Economy and Commerce, to bring a richer variety of top quality fresh produce to its customers, through the allocation of space and appropriate signage across Al Meera's branches at a very affordable price.
Bringing an end to a successful year, Al Meera celebrated its eleventh anniversary with grand raffle draws, where 11 lucky winners won 11,111 Qatari riyals, in addition to 590 more prizes awarded to Al Meera's loyal shoppers.