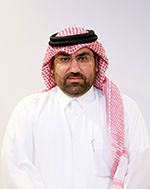 Mr Hashemi has a degree in Bachelor of Science — Business Administration Marketing from the University of Denver, Colorado, U.S.A
He is the Managing Director of the Private Business Sector since 2007.  
Mr Hashemi has other experience as the Senior Marketing Analyst/Director of Marketing Development of Qatar Industrial Development Bank from 1997 to 2005.  He was the Business Development Director of Gulf Warehousing Company from 2005 to 2007 and has held Board Membership of Al Ahli Club from 2000 to 2007.
He is a member of Al Meera's Tenders & Auctions Committee and the Chairman of the Nomination & Remuneration Committee.