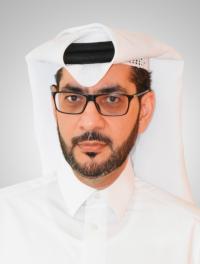 Yousef Ali Al Obaidan
CEO
Mr Yousef Ali Al Obaidan is the CEO of Al Meera Group. As an established business leader, Yousef has held a number of senior executive roles and high-profile remits across Qatar's largest establishments, having spearheaded the operations and business growth of one of the most prominent investment banking firms in Qatar, and served on the board of several prestigious local and regional organizations.


Yousef's career boasts a spate of landmark transactions and large-scale assignments in Qatar's business and investment sector. Prior to joining Al Meera, Yousef was the Acting Chief Executive Officer at The First Investor (TFI), Barwa Bank's investment banking firm, and one of the leading firms in this sector in Qatar. During his tenure at TFI, Yousef was central to the group's operational efficiency and effectiveness, investment product innovation, portfolio diversification and expansion into new markets, among many other achievements. Under his leadership and management, the group completed a major restructuring operation, several landmark transactions, and the best-performing exit from the firm's largest investment project. 


Yousef was also on the board of several prestigious organizations in Qatar. He serves as the Chairman of the Board at Tanween and at Emaded Equipment Leasing Company, as Vice Chairman of the Board at SMEET, and as a board member at Qatari Diar – Saudi Bin Laden Group JV and Nuzul Holding and Barwa Real Estate Company, Waseef.
Yousef graduated from California State University, where he obtained his bachelor's degree in finance and later pursued his Master of Arts in Integrated Marketing & Communications.